Overview
This article gives instructions for installing GFI DIrectory.
Solution
Before installing GFI Directory ensure that the machine meets all the system requirements. For more information refer to System requirements.
To install GFI Directory:
Download executable. The 32-bit and 64-bit installers are available in the download link for GFI Directory article.


Right-click the

GFI Directory

installer and choose

Properties. From the

General

tab, click

Unblock

and then

Apply. This step is required to prevent the operating system from blocking certain actions by the installer.


Double-click installer.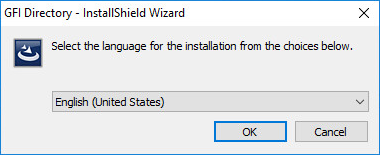 Select the Language. Click

OK.


In welcome screen, click

Next.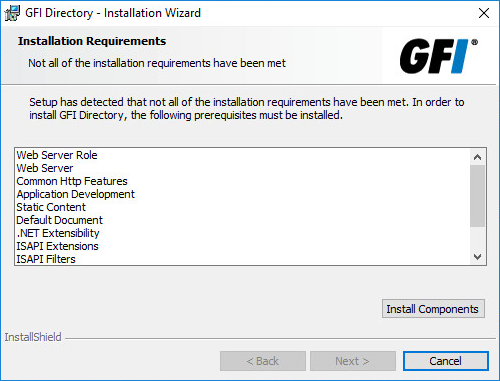 After the installer checks for missing prerequisites, click

Install Components

to continue.
NOTE:
If Windows Firewall is enabled, a warning is displayed when the installer tries to load the Active Directory Lightweight Directory Services Installer. Click Allow access to proceed with the installation.
IMPORTANT
The installation wizard needs an Internet connection to install missing components automatically. If installing on a machine with no Internet connection, ensure missing pre-requisites are downloaded from another machine and installed manually.
In the License Agreement page, click

I accept the terms in the license agreement

and click

Next.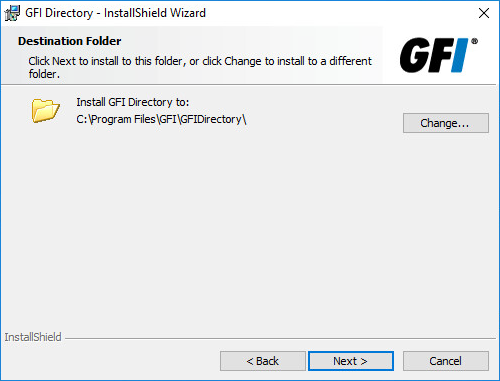 Select a destination folder for the installation. The default is

C:\Program Files\GFI\GFIDirectory. To indicate another path click

Change. Click

Next.


Select the website and virtual directory alias for the web application. The default alias is

GFIDirectory.


Click

Next.


Click

Install.


To start using

GFI Directory

check

Launch

GFI Directory

now. Click

Finish.